Chords Camp
For ages: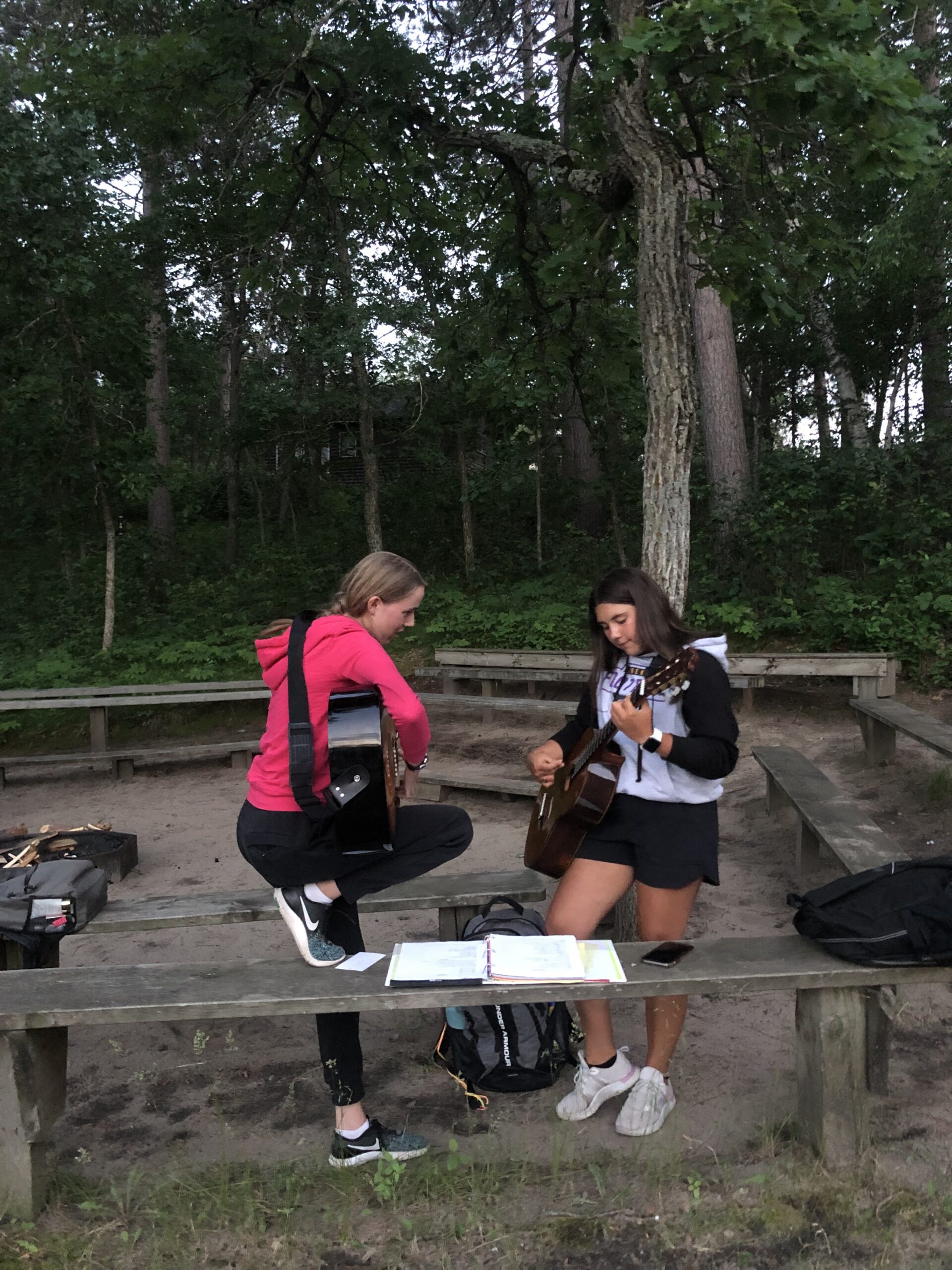 If you have been wanting to learn guitar or ukulele, we have the perfect program for you! Come to camp for 3 days, 2 nights and get immersed in the chords! We'll guide you through the basics and help you master a few songs before you head back home. Your time at camp will include a few games, crafts and good food, too!
Schedule
The schedule will vary but the following activities will happen each day:
Music Intensives – In small groups, you will spend time with leaders who will teach various skills as you learn! These will range from basics, worship leading, songwriting and more!
Worship – Take time to connect with God and each other through worships
Bible Party – As a group, explore the daily theme with games and activities help us dig into Bible stories and talk about God together
Fun & Games – From Ultimate Frisbee to bracelet making, campers can be themselves and enjoy some great activities!
Nature Hikes – Spend time immersed in God's creation
Packing List
3-4 T-Shirts
1 Long Sleeve T-Shirt
2 Pair of Shorts
1 Pair of Pants
1 Sweatshirt
1 Swim Suit & Beach Towel
Non-clothing Essentials
Sleeping bag & small pillow
Water bottle
Flashlight
Sunglasses or Hat
Sunscreen
Bug repellent
Personal items (soap, shampoo/conditioner, toothbrush/toothpaste, deodorant, etc.)
Bible
Musical instruments, if you have them!
Dates:
June 28, 2023 - June 30, 2023